Explore Our House
& Event Cleaning Solutions
Waste management becomes essential if you want to utilize the entire space of your property. Super Clean Junk Guy clears your area of unnecessary items to help your property reach its full potential. Do you want house cleaning services for residential and commercial in Montgomery and Bucks County? Then please connect with our experts today.
Defeating Invisible Enemy
We believe it is high time to be more aware of our surroundings. We must not wait to fix the chaos that we are living in. At Super Clean Junk Guy, we implement the proper procedures to clean and disinfect your area. First, we clean all surfaces and frequently used spaces. Second, we sanitize and disinfect those areas.
Super Clean Junk Guy adheres to EPA recommendations using N list products: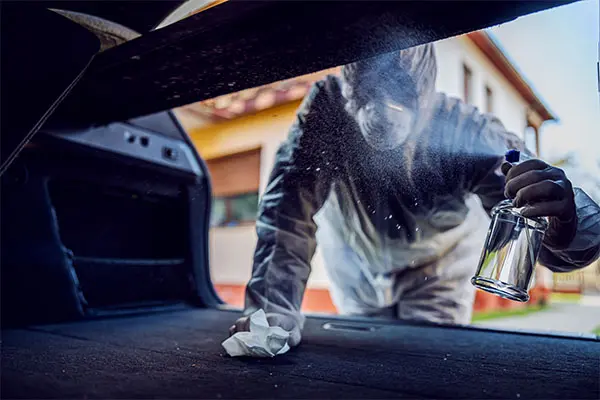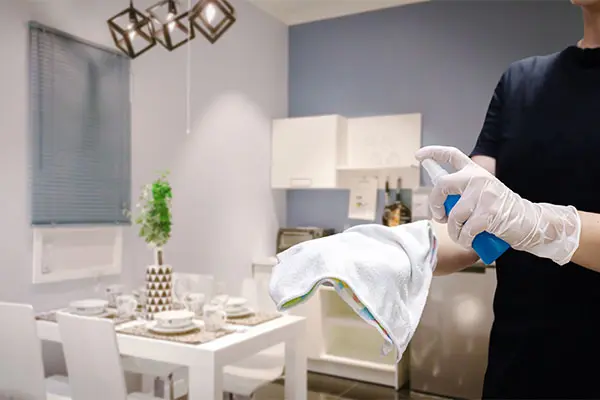 Multiple Microfiber Towels
We do not use the same towels on all surfaces. Instead, we use multiple microfiber towels and different applications to avoid cross-contaminating those areas. We aim to remove the soil from the floors and reduce germs causing:
You can rely on our experts if you are moving to a new apartment! Our team will reach out soon to declutter your rooms efficiently. Also, we have you covered if you want to do a spring clean-up! Please contact our team members for a free estimate.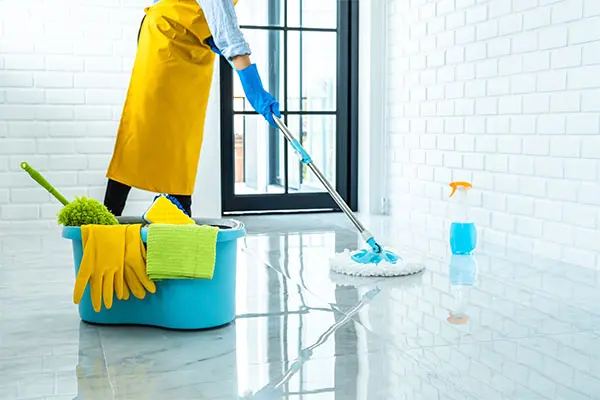 Having a clean and well-organized property is a great feeling. Our standard cleaning services include:
If you check thoroughly, we will spot severe stains inside your home. Here at Super Clean Junk Guy, we offer deep cleaning services to remove deeper levels of dirt and grime. Our deep cleaning services cover:
Please note that we charge an additional cost to deep clean the hard-to-reach areas.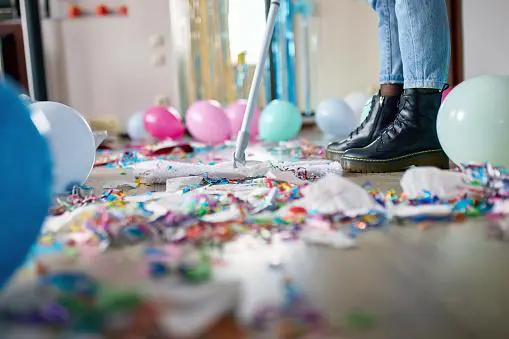 After-event cleaning can be challenging! Whatever event you arrange, our professional junk removal team can help you prepare and clean up. Our services include:
You can always discuss other added services with our experts.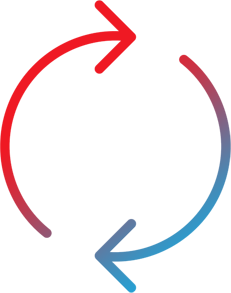 For moving out cleaning services, you can discuss with us
to see what the job will entail.
Cleaning a house can be tiresome, and this is when Super Clean Junk Guy can help you out the best way. We have skilled members to make your property tidy, removing all the unnecessary hazards from your space.
After maintaining your work and family, you may not have enough time to look at the waste. Furthermore, you can't just do it once and be done; your house needs cleaning again and again. You can always give us a call, and our efficient members will reach your place for quality services.
Budgeting for a Weekly
Cleaning Service
Budgeting for a weekly cleaning service can be worth the investment for additional freedom and time you get back. Whether you need a one-time or recurring cleaning, we are here to help. The cost to clean a house depends on factors such as:
Please give us a call for your in-house free consultation.
Our office cleaning services include:
The charges will increase if there are additional services and based on the time of services. Please consult with our members to get a free estimate.
Our power washing services include: